For the Unseen ,Unheard and the One in Need.
Our Mission is to Impact & Empower Every Youth , Children and Family Live.
Planting Heaven on Earth!
Kingdom leadership academy
The Abundant Life Foundation it's a Christian nonprofit charity organization supporting charities focusing on Global social justice and human rights. Reaching out to children and young people in order to influence, impact and empower them, so that they can have abundant life, full of potential and opportunities, improving their living conditions. Guiding them to be surrounded by a loving local community. Through our projects, we support our partners in local councils, organizations, charities in the UK, Europe, and Worldwide. Organizing a variety of creative educative programs, activities, events. Bringing economical support, advice, and training. Our keys areas are:
Disadvantaged children, youth, women, mainly victims from domestic violence, abandoned, neglected, living in poverty or/and trapped in sexual exploitation, violent relationships/marriages;
Nations builders, emerging Talent scouting, empowerment, development, showcasing, and cultural international exchange, we believe that is very important to support those with unique talents, skills so that they can be prepared and trained to shine and be successful in the professional industry globally;
Faith, bringing hope, light in people lives spreading the word of God, showing Christ's love by example and guide them to have a personal relationship with their heavenly Father, supporting missionaries with significant causes.
''My People are destroyed for lack of knowledge: Because you have rejected my knowledge, I also will reject you from being My Priest. Since you have forgotten the Law of your God, I also will forget to bless your children.''
Hosea 4.6
​
Growing in our knowledge of God's Word and Planting the Kingdom
Planting the kindgom of god
Children project for help orphanages. Boys and girls of being abandoned, abused or neglected by their parents or/and families, or families that are to poor to care for them. We respond of God's call to care for the poor, help children and families in poverty from all backgrounds regardless of belief. Domestic violence – Types of abuse are active – physical, emotional, sexual, and passive- physical and emotional abandonment from parents, family members, relationships. An abused child could become an adult abusive and violent, which reproduces the physical or psychological violence towards their partners or in your own children. With our partners together our mission is to raise awareness, save , restore and impact their lives. Left no one behind.
The Abundant Life, The Kingdom Life. Bringing hope, light in people lives spreading the Word of God trough Education, showing Christ's love by example, and guide them to have personal relationships with their heavenly Father, supporting missionaries with big causes. We are agents of change, Ambassadors of Christ, living in the Kingdom of God.
Empowering Women and their families trough Education in the Marketplace. Short trainings providing business opportunities and the way how their business can expand and grown trough easy steps.
Invest in Skills Invest in Education Empowers You
Isaiah 58:6-11 ''Let the oppressed go free and remove the chains that bind people. Share your food with the hungry, and give shelter to the homeless. Give clothes to those who need them and do not hide from relatives who need your help. Then your salvation will come like the dawn, and your wounds will quickly heal. Your goodness will lead you forward, and the glory of the Lord will protect you from behind. Then when you call, the Lord will answer. 'Yes, I am here ', he will quickly reply. Remove the heavy yoke of oppression. Stop pointing your finger and spreading vicious rumors! Feed the hungry and help those in trouble. Then your light will shine out from the darkness and the darkness, around you will be bright as noon. The Lord will guide you continually, giving you water when you are dry and resorting to your strength. You will be like a well-watered garden like an ever-flowing spring.''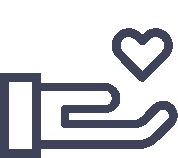 Apprenticeship Opportunities
TALF has a huge range of ways to get involved, opportunities include admin, social media & communication, marketing, event planning, graphic design & photography, and more! Volunteering helps young people unlock their potential to build brighter future. Together we work to transform lives in the local community and expand the Kingdom of God. Apply trough our contact us form with headline Apprenticeship.
Do not underestimate the power of one!
the
Abundant
Life
Find our about The Abundant Life Foundation Projects and Campaigns.